Lady Gaga Releasing New Singles on Farmville
Zynga Goes Gaga, Releasing Lady Gaga Singles in Farmville
Lady Gaga is already big on Facebook, and now for the first time ever, she's about to get down on the farm. A unique partnership between Lady Gaga and Farmville creator Zynga will allow fans to complete tasks within the Facebook game to earn listens to previously unreleased tracks from "Born This Way," set to be released on May 23.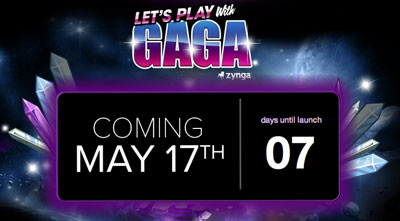 Starting on May 17, you can visit "Gagaville," a neighboring Farmville farm, to complete quests and unlock Clear Channel's iHeartRadio player to listen to the three songs available (one each day). Her farm is said to be stocked with plenty of unicorns, glitter, and motorcycle riding sheep. Naturally. But there's other ways to get your Gaga fix. Find out more ways to win tickets to her show and visit the set of her next video after the jump.
Buy special $25 gift cards — Available at Best Buy from May 11-15, special $25 game cards can be redeemed to not only download the full "Born This Way" album (with bonus tracks!), but will allow you to enter to win a day on set with Lady Gaga during her next video shoot.
Words With Gaga — Lady Gaga will reveal a new word each day on Words With Friends. Play each of these special Gaga words to enter to win a signed album or tickets to one of her shows. Winners will be chosen at random each day.
For more details about each of these promotions, check out the Zynga Lady Gaga page! Good luck little monsters.