Lady Gaga vs. President Obama on Facebook
Lady Gaga vs. Obama: Who Will Reach 10 Million Fans First?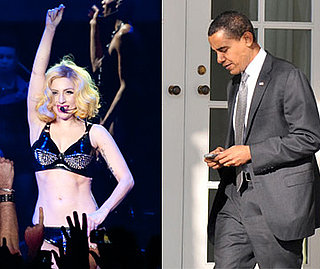 In an unlikely pairing, President Obama and Lady Gaga are in a neck-and-neck race to 10 million Facebook fans, according to a representative from the social network. Both are holding down a serious fan base with more than nine million fans and counting.
Who do you think will reach the 10 million fan mark first?