Language of the Birds Art Installation in San Francisco's North Beach Features "Flying" LED-Lit Books
"Flying" LED-Lit Books Light Up San Francisco's North Beach
On Sunday night, I witnessed the unveiling of a new art piece consisting of LED-lit books, hung high above a square in the North Beach neighborhood of San Francisco. Called "Language of the Birds," artists Dorka Keehn and Brian Goggin participated in the literal unveiling — at first, each book was shrouded and unlit, and one by one, a string was pulled to reveal each book, which were then lit up as the night darkened. If you find yourself in the city, go by Columbus and Broadway at night, for it's not everyday you can see a flock of illuminated books in flight.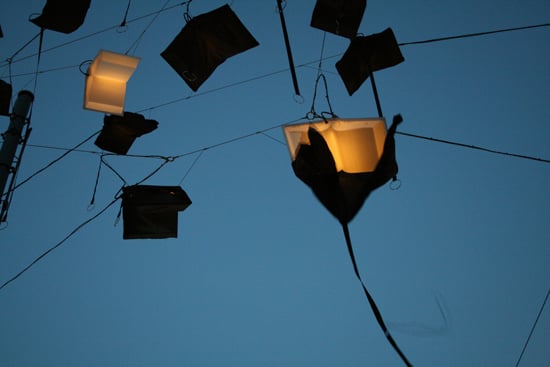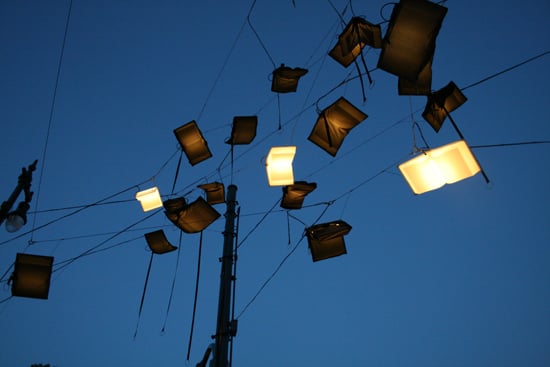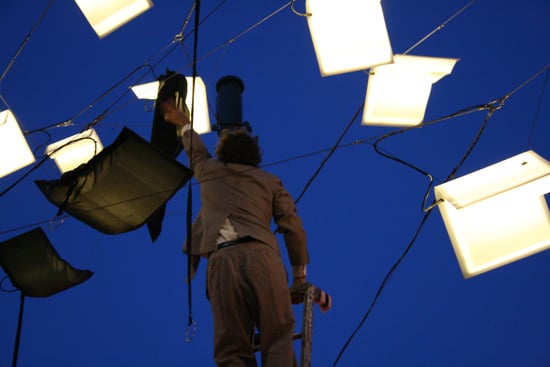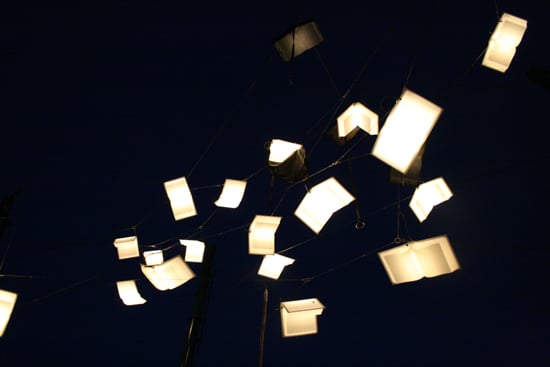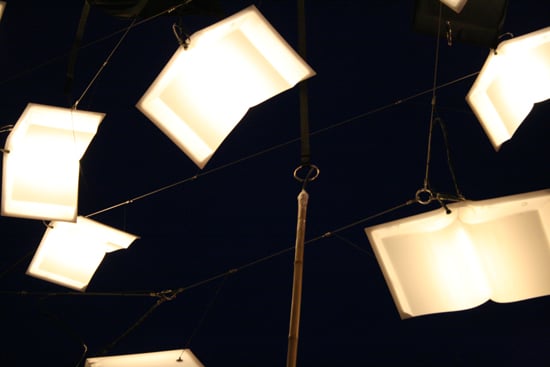 To see more beautiful photos,
.