Laptop Speaker Lap Desk
E-Pad Laptop Speaker Desk: Love It or Leave It?
Brookstone is really upping the quirky tech accessory ante this holiday season. First it was the remote control pillow, now I present the e-Pad Portable Laptop Desk, a protective lap desk that also includes a set of speakers.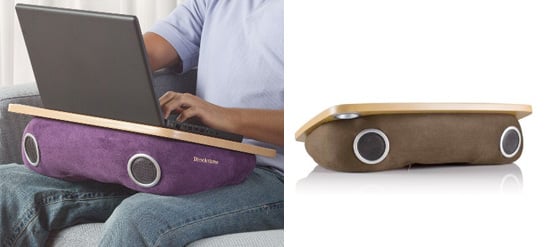 The $50 lap desk also features a handle and pocket for your MP3 player, requires three AA batteries, and comes in two colors: purple or brown. I'm not anti-lap desk (especially given laptop-caused Toasted Skin Syndrome), but there's something about this one I find a little too over the top.
What do you think?