Laptop For Women
Finally! A Laptop For . . . Women?
Tokyo-based company Fujitsu recently released a line of Floral Kiss laptops for women that may have taken the "just for her" idea a little too far. The personal computers — which come in "elegant white," "feminine pink," and "luxury brown" — feature gold trim and a flip latch that is designed to be opened "even by users with long fingernails," the company claimed.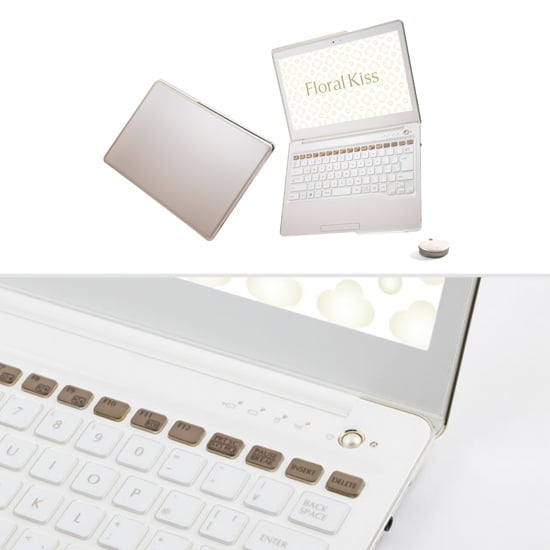 The hardware may be a bit extravagant, but it's the software that is the most perplexing. Floral Kiss laptops come preloaded with only three applications: a diary, a scrapbooking app, a daily horoscope, and . . . that's it. Fujitsu's latest offerings for females, which are available starting Nov. 2, run on a Windows 8 OS, Core i5 processor, and 500GB hard drive.
Are the Floral Kiss laptops examples of style over substance? What do you think: love it or leave it?