Las Vegas Hologram Dancers
New Cantina in Vegas Features Holographic Dancers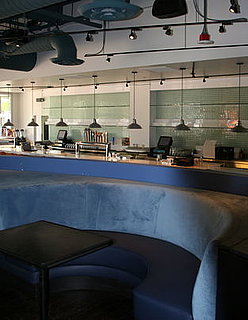 Hold on to your frijoles, there's a new bar in Las Vegas that isn't just offering tequila on tap, but some digital entertainment as well. Called Lolita's Cantina, this bar serves up food and liqueur, an in-house DJ to spin tunes while you grub, along with go-go dancers — real and holographic — to keep the party going. That's right — holographic dancers.
The holograms, which were created using the same technology utilized by The Gorrillaz during their 2006 Grammy performance, are made up of state of the art polymers and high definition video (and apparently look amazingly lifelike). The holograms are controlled by the DJ from his booth above the cantina, and are positioned to be the centerpiece of the club at all times of day.
I'm actually taking a trip to Vegas next month — you know I'll be stopping in to see this!