Lawyers Use Facebook to Vet Jurors
Want to Get Out of Jury Duty? Try Facebook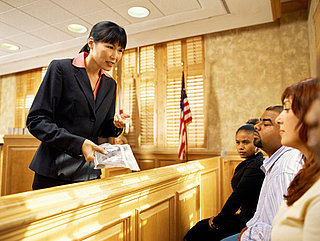 OK, I'm not advocating shirking your civic duty, but a new trend in jury selection seems to be emerging — using Facebook to screen potential jurors (and you thought that only potential employers did that). Apparently, both prosecution and defense lawyers are using Facebook to screen potential jurors before trials.
Lawyers aren't just looking through photos and status updates, either. Likes and interests, favorite TV shows, and weekend activities are all fair game for some who are concerned about selecting the best possible jury for their clients. Find out more after the break. The practice has its opponents though, as many think that the traditional approach — attorneys from both sides interviewing each prospective juror — is sufficient. And, as one quoted expert so eloquently states, "There are a number people who post who they want to be, as opposed to who they are."
At the end of the day, this is just another big reminder that everything you post online could be considered fair game at some point down the line. And sites like Facebook that reveal personal or private information could be viewed more seriously than a short, timed interview; attorneys can conduct Facebook background checks for hours without your knowledge.