Learn to Code Documentary
Silicon Valley Superstars Inspire Students to Learn to Code
The superpower of the 21st century is coding, according to the Silicon Valley superstar cast in a new documentary short called What Most Schools Don't Teach. In the film, Microsoft founder Bill Gates, Facebook CEO Mark Zuckerberg, Twitter founder Jack Dorsey, and more tech leaders discuss how they became enamored with computing and why coding is so important in today's world.
Lesleyy Chilcott, producer of An Inconvenient Truth, directed the featurette for Code.Org, a nonprofit dedicated to promoting computer science education.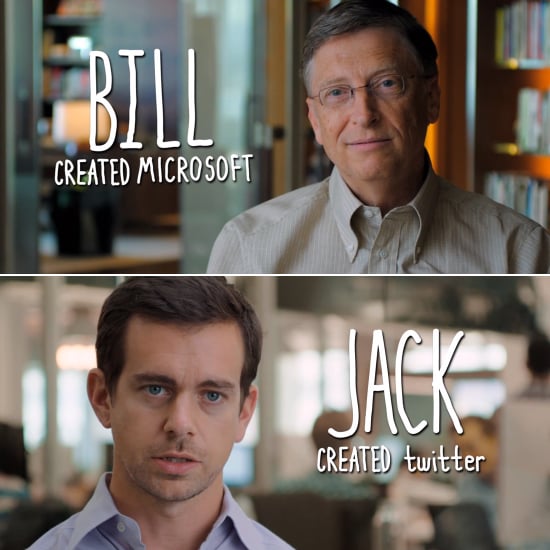 What Schools Don't Teach also features some not-so-usual suspects like Miami Heat forward Chris Bosh, who studied computer imaging at Georgia Tech, and Will.i.am of the Black Eyed Peas who thinks that "great coders are the real rock stars" of the world.
Get inspired to code and watch the full nine-minute Code.org film after the break.
Want more geekspiration? Meet these six computer kid prodigies from around the world, and use our teach yourself tech guide to learn how to code!