Lego Star Wars Advent Calendar 2012
iWant: The 2012 LEGO Star Wars Advent Calendar
December can't come soon enough, because we're going to kick off our Christmas countdown with a 2012 Lego Star Wars Advent Calendar ($25). A new minifigure from our favorite space opera every day for 24 days? Uh, yes, please.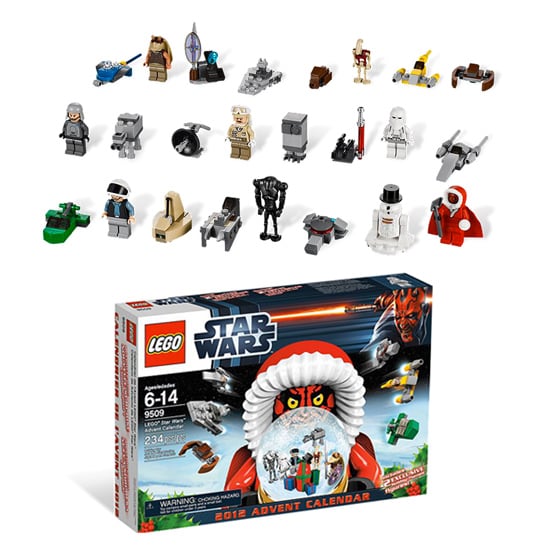 The set includes Darth Maul with a Santa-inspired hooded cape, fully equipped with a snow shovel to clear out the driveway for his Bloodfin speeder. There's also what seems to be R2D2 posing as a snowman (or the other way around . . . we're not exactly sure).
In any case, it looks like other Star Wars wonks have their eye on this LEGO calendar too, because it's already out of stock. But don't worry, Wookiees — more units are expected to ship on Dec. 18. If you just can't wait, you can pay a little more to order the set online from Toys R Us ($60) or Amazon ($51).