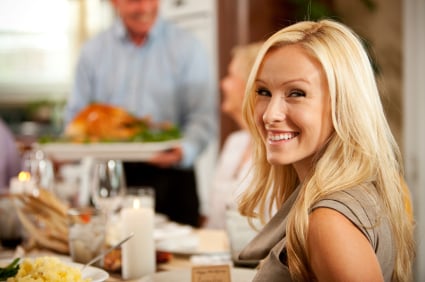 Maybe to you, being modern is staying up to date with the newest technology, or feeling fabulous in the latest fashions. No matter how you define being modern, Let's Go There encourages women today to take charge in every aspect of their lives. A new survey sponsored by Merck found that many women are taking a modern approach to their relationships, but may not have that same mindset when it comes to an important health decision. Do you? Let's Go There, shall we?
According to the survey of 2,000 women in their 20s and 30s:
Modern women are:
Brave enough to make a change.
About nine in 10 women (89 percent) have "broken up with" someone or something that wasn't working in their life — most commonly, a friend or significant other.
Modern women should:
Talk to their doctor about finding a birth control that fits their life.
Of 742 women, seven in 10 women (70 percent) would change something about their current hormonal birth control. Amongst those who would change something, 43 percent would change having to take it every day.
What gives? It's great that women aren't afraid to make a needed change in their personal lives. However, finding the right fit is important in all aspects of life, especially your health. So be brave! Just like with friends and relationships, your choice about birth control is a personal decision. Talk to your doctor to help you choose what is best for your lifestyle. Not sure what to say? The Let's Go There Facebook page gives you a place to start. On the Discussion Guide, you can find questions about your needs and your lifestyle that will help spark the conversation.