Lexus Concept Car
The Lexus LF-NX Stops Us Dead in Our Tracks
The Lexus LF-NX is making every SUV on the planet look bad. The compact crossover hybrid SUV is Lexus' newest concept car — and it's got a feisty Decepticon-like exterior with sharp angles and a super modern interior laced with high-tech details. In other words, we'd love to see Lexus take this luxurious LF-NX from concept to reality.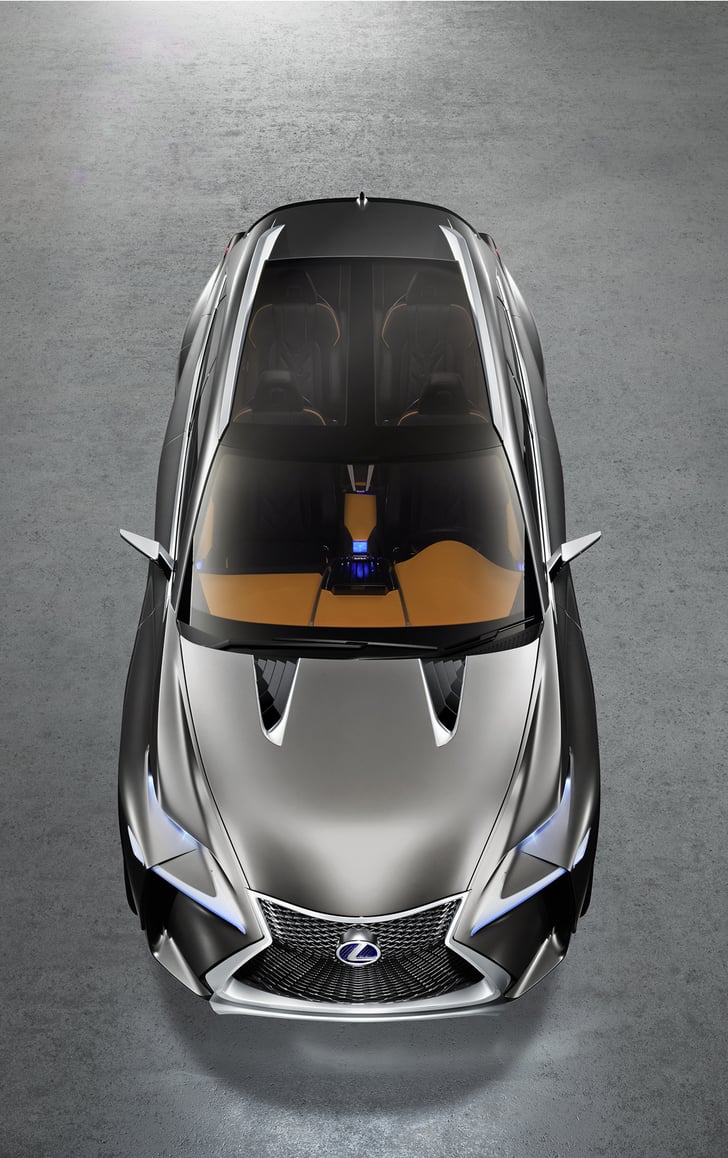 Lexus, the indulgent, high-end division of Toyota Motor Corporation, debuted its concept car at the Frankfurt Motor Show in Berlin to "give insight into the future evolution of the Lexus L-finesse design language," said executive vice president Mark Templin.
The LF-NX is the RX line's more stylish, compact cousin. Take a look at the features that we're hoping Lexus will consider for their new compact Crossover Line.
Diamond-Shaped LED Headlamps
On each side of the hood are fierce, squinting, front-facing headlamps that include three diamond-shaped LED lights. An LED strip, which serves as the car's turn signal, runs alongside the bottom edge of the headlamps, like a quarterback's face paint. The rear lamps, on the other hand, don't just light up when you hit the brake. They emit a light pattern.
"Ergonomically Ideal" Cockpit
The LF-NX's interior employs what Lexus designers are calling the "human-oriented" L-finesse design concept (featured in the 2014 IS), which puts the focus on the driver. The leather seats have black and yellow detailing, and are designed with ergonomics in mind.
Touch-Enabled Interface
The blue pad just before the switchgear is the Lexus Remote Touch Interface, which features a new touchpad design. Lights will zigzag just beyond the shifter every time the touchpad receives input. There are sliders for different commands on the center console and more options on the upper display.