Life Lessons Learned From Lord of the Rings and The Hobbit
Life Lessons Learned From a Hobbit
Thanks to this Friday's release of The Hobbit: An Unexpected Journey, we're taking the liberty of celebrating the fantastical story all week! Hailing from the fictional world of Middle-Earth, hobbits have been described as relatives to man but coming in a much smaller package. And just because they aren't human (or, well — real), doesn't mean you can't learn something from their adventures in The Hobbit and The Lord of the Rings trilogy. Here, we take a look at a few lessons you can learn from the pint-sized creatures.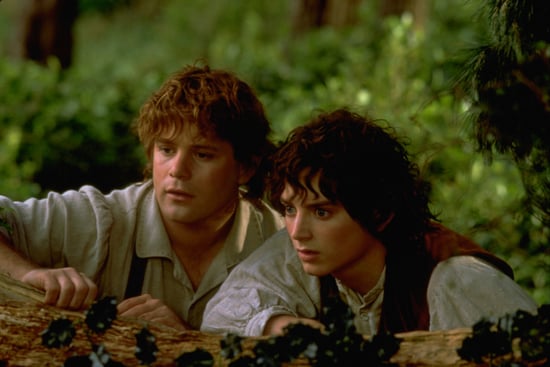 It pays to have friends — Throughout The Hobbit and The Lord of the Rings series, Gandalf, Bilbo, and Frodo Baggins are surrounded by friends, family, and allies that help them along their journeys. Without those friends, they may not have survived. Stay true and kind to your friends; you may never know when you'll need their help.
Money is not the most important thing in life — In The Hobbit, we learn that dwarves would rather starve than share their wealth. But as the leader of the Dwarves, Thorin, was on his deathbed, he realized the error of his ways too late: "If more of us valued food and cheer and song above hoarded gold, it would be a merrier world." True that, Thorin. True that.
Don't judge a book by its cover — Or a person's strength by their stature. Let's face it — Frodo is tiny, but he was able to complete his task of destroying the ring when other, much stronger men couldn't. The amount of one's passion, will, and strength has nothing to do with their size.
Appreciate the little things — There's a scene in The Lord of the Rings when Frodo, Sam, Pip, and Merry meet Aragon in a bar in Bree. Pip orders a beer and is totally astonished when one arrives in a full pint. Appreciating the small things in life, whether it's happy hour with your best gals or the fact that your phone takes and sends pictures to this thing called the Internet in five seconds flat, makes the tough times seem not so tough.
Say yes to adventure — Bilbo Baggins wasn't looking for adventure in The Hobbit, but once he followed his own journey, he ended up with wealth that he used to make his friends and family happy. In turn, making himself happy. If you say no to unknown tasks and callings, you might miss out on a big opportunity to be happy.
What have you learned from the fantasy series? Share in the comments below!