Lingerie Collection Based on No More Heroes 2
Video Game-Based Lingerie Collection: Love It or Leave It?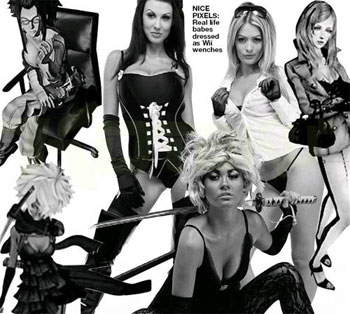 Lingerie based on a video game? Really? Really. Although I'm all about dressing up like my favorite video game characters on Halloween, I'm not too sure I can get behind this lingerie collection based on the Wii title No More Heroes 2. Sure, the gals in the game are wearing such garments (it's rated M for a reason, folks), and it is almost Comic-Con time (not that you'd want to go outside in any of this), but who buys this stuff? Gamer girls who want to impress their equally geeky mate? Video game memorabilia collectors?
To each his own, I suppose. I'll keep my own opinions to myself for now, but if you want to get your hands on some of this faux leather and lace goodness, keep an eye out for its launch on Bedtime Flirt, a UK lingerie retailer. Until then, tell me — do you love this, or would you rather leave it?