List of 2010 Creative Arts Emmy Winners
Geeks Take Home a Few Creative Arts Emmys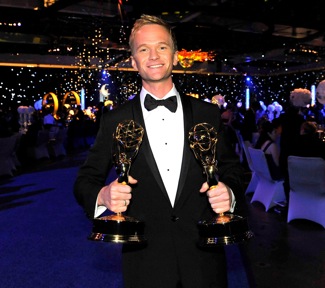 The Emmy Awards aren't until next Sunday, Aug. 29, but whetting our palate for the big show was last night's Creative Arts Emmys, lovingly called the "Schmemmys" by one of my favorite funny gals, Kathy Griffin.
These awards are passed out for achievements in categories like cinematography, editing, sound, mixing, and the like (you know, geeky stuff), and a few of my favorites took home top honors during the broadcast. From Star Wars, to Jimmy Fallon, to a former Dr. Horrible, to a YouTube sensation, check out all the geeky winners of the Creative Arts Emmys below!


See the rest of the geekified winners after the break.


Best Sound Mixing for a Comedy or Drama Series — Glee
Best Guest Actor in a Comedy Series — Neil Patrick Harris, Glee
Best Creative Achievement Interactive — Star Wars Uncut
Best Creative Achievement in Interactive — The Jimmy Fallon Digital Experience
Best Commercial — "The Man Your Man Could Smell Like," Old Spice Body Wash
Do you have any favorites from the winners last night?