Somewhere in the bustling Lebanese coastal city of Beirut lived a girl with artistic aspirations. But she was naturally adept at math and science, so her parents said she owed it to herself to be an engineer.
That young lady grew up to be Ayah Bdeir, LittleBits [1] founder, TED fellow [2], and MIT Media Lab [3] alum with too many accolades to list. She went on to empower people with both technical and nontechnical backgrounds to create electronic art with a company she built herself from the ground up.
Ayah's company, LittleBits, makes the hottest new tech toy on the market. It's a next-generation Lego-style set that comes with preengineered "bits" or modules equipped with light, sound, motors, or sensors. Like any building block toy, humans of any age can pick a module up and begin creating without any programming or engineering background. The "bits" are color coded — green for output, blue for power, pink for input, and orange for wire — and use magnets, so you'll never connect them the wrong way.
The possibilities are endless. With just a base kit [4] ($99), you can make your own flashlight [5], beating drum [6], or back massager [7]. There are plenty of grown-up-use cases, too. The founder of Ringly [8], a connected jewelry line launching later this year, made the prototype of her product using LittleBits.
At SXSW this year, I sat down with Ayah before her talk "Democratizing the Internet of Things Is an Urgency [9]." During our interview, she rocked an amazing electric guitar that was custom-built using LittleBit's new Synth Kit [10] ($159), a must for any audio nerd; gave amazing advice for female entrepreneurs; and talked about bootstrapping LittleBits with her own money. Scroll down for some serious tech-lady inspiration, and then follow Ayah on Twitter [11].
She grew up with electricity kits AND dolls.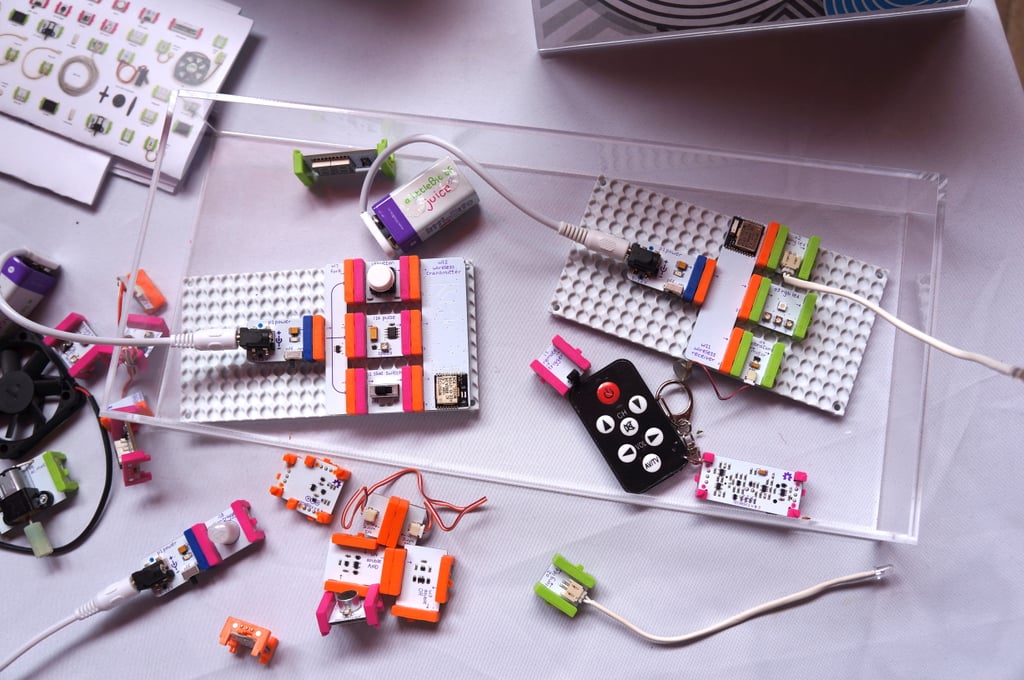 It's a fact: not enough girls go into engineering [12]. But this doesn't mean we have to deprive our little ladies of girlie toys and replace them with only scientifically inclined playthings.
In fact, Ayah and her three sisters grew up with programming lessons, chemistry sets, electricity kits, and dolls. Because of her technical toys, she had advanced digital literacy at an early age — and because of her nontechnical toys, like dolls, she could push the boundaries of her imagination and creativity.
While Ayah stressed that it's never too late to start anything (especially engineering), she also emphasized the significance of exposing young girls to science and tech.
"It's important, because the pressures of society that start pushing kids toward consumption and girls toward less technical subjects happens early on. They're getting lots of messages all the time, and you have to counter [those messages] with exposure to technical subjects early on to offer an alternative."
MIT turned her down — so she applied again.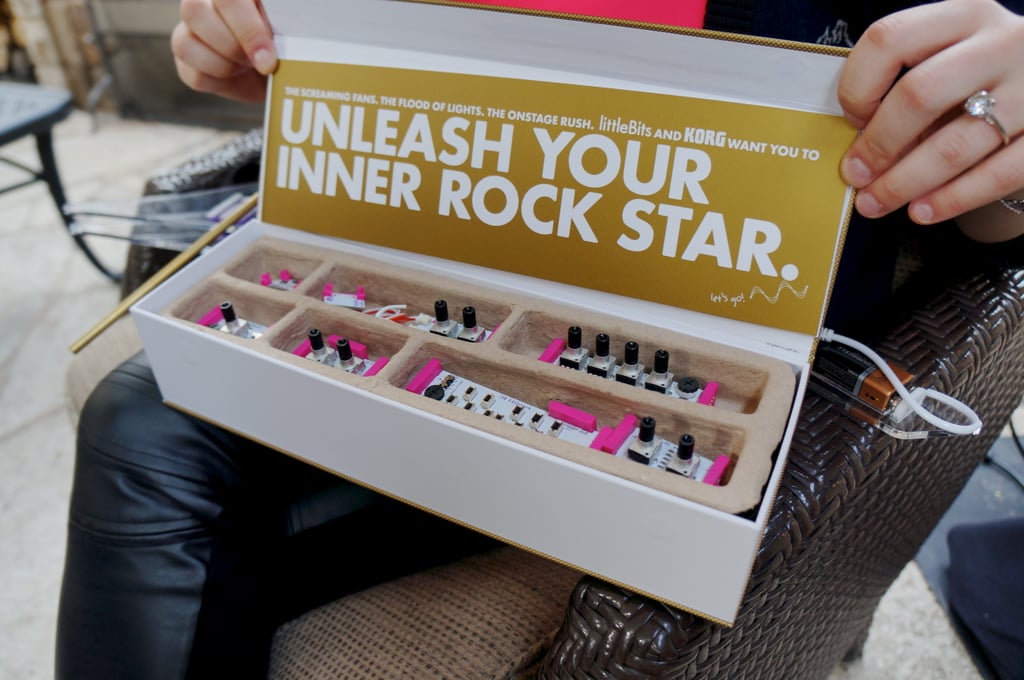 One Summer while visiting Boston, Ayah discovered the Media Lab at MIT [13], a unique graduate studies program that marries different research disciplines. For a graphic designer with an engineering background, the lab was a match made in heaven.
Ayah applied to MIT fresh out of high school but was unfazed by her initial rejection. She tried again at 21 and was successful. "I knew I wanted to go to grad school and was like, I want Media Lab or nothing."
MIT and Ayah was a fateful pairing. In 2011, Media Lab director Joi Ito, who is also on the board of LittleBits, led the initial funding round.
She funded LittleBits with her own money.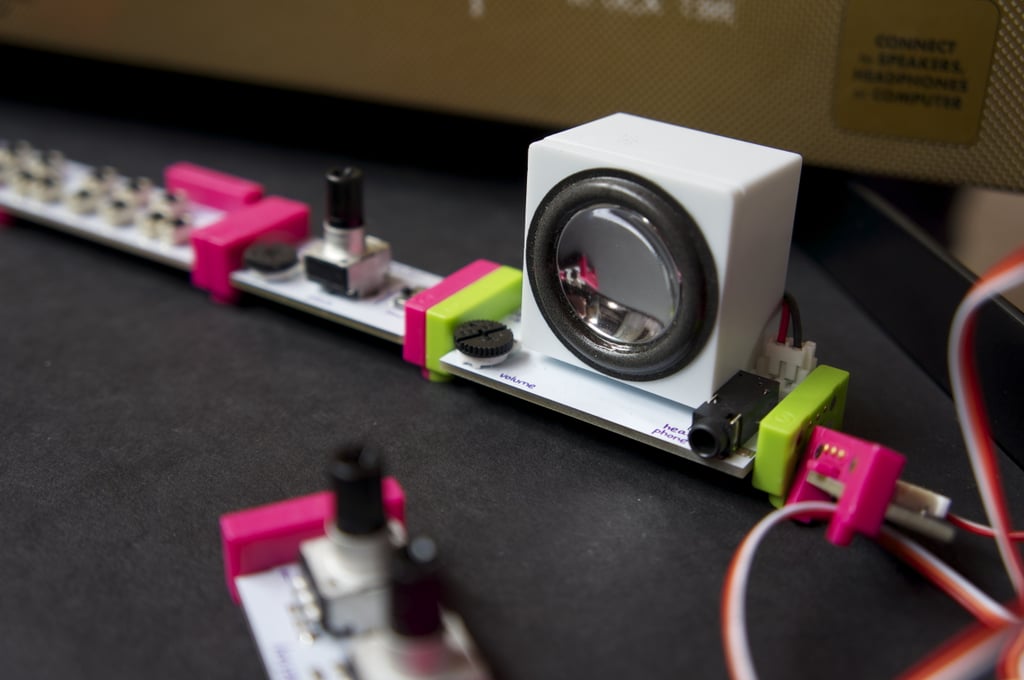 In 2008, LittleBits was nothing but a small side project Ayah had created for a group of designers in New York. Everyone who saw the prototype wanted it for themselves — but Ayah wasn't keen on raising cash from friends or family to fund the project.
"It's difficult to make each module stand alone and work on its own but also be infinitely scalable and work with every other module. It was a complex problem, and I wanted to get it to manufacture before I took anybody's money."
For the next three-and-a-half years, Ayah took the extra money she earned from teaching and consulting and put it into the product. Eventually, she was able to go to China and find a factory. It wasn't until early 2011 that Ayah had a functional LittleBits prototype and thought, "It's time to start a company."
She has great advice for female entrepreneurs.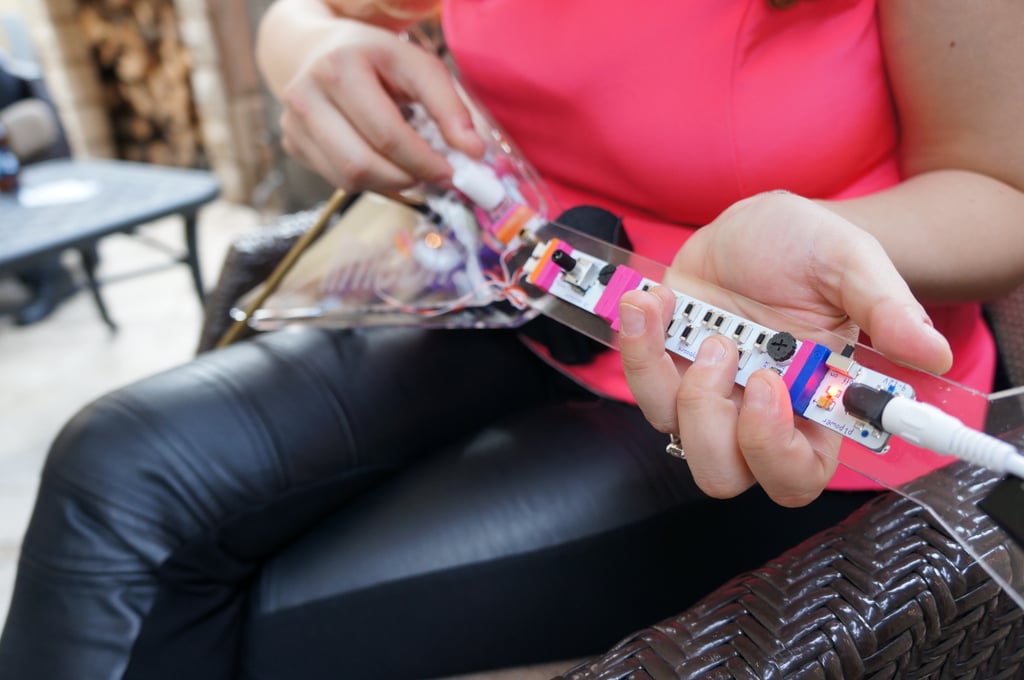 "Try not to think about the fact that you're a woman. A lot of people are like, 'Because I'm a woman, they're not giving me an opportunity' or 'Because I'm a woman, they're not taking me seriously.' I don't think about it. . . . I just do the best work I possibly can, and I feel like I don't want to take up any brain space thinking about it."