Logitech Revue For Google TV
Watch Google TV on Your HDTV With the Logitech Revue System
As Google TV prepares for its official launch, Logitech unveiled its anticipated Logitech Revue with Google TV, a compact companion box with controller providing easy access and control over your Google TV experience.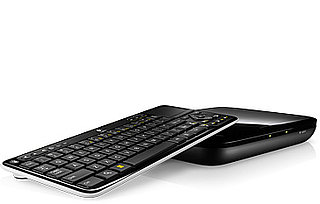 The Logitech Revue connects to your TV and cable box through HDMI ports and walks you through a quick, onscreen setup process. The included keyboard controller allows you to navigate between web content and shows, as well as dual cable and web viewing. Included with the box is a keyboard and touch pad controller, which lets you adjust your TV's volume, change channels on your cable box, and access your DVR.
In addition to the main box, Logitech also announced two great accessories, plus apps for your phone. Find out more after the break.
If you're looking for a smaller controller, Logitech also introduced its Mini Controller ($130), a palm-sized keyboard, touch pad, and remote control device with the same functions as the full-sized keyboard controller.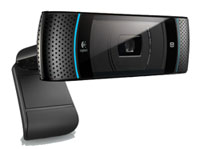 Completing its line of Google TV products is the Logitech TV Cam ($150), allowing you to video chat with family and friends over your HD connection whether they're on a computer or using Google TV. It features HD 720p resolution with a 5x zoom and wide-angle lens. Plus, onscreen notification allows you to see who's calling.
Finally, Logitech offers free iPhone and Android apps that let you control your Google TV. Both apps can turn on your television, cable box, and receiver. Search using the in-app keyboard, touch pad, or voice search — they even feature gesture control.
The Revue for Google TV is $300 and available for preorder today from Amazon, Best Buy, and Logitech.com.