Lomography Lens Kit
The Best Thing to Happen to Photography Since Instagram
They say good things come in threes, and these new Lomography lenses are proof. The experimental kit is made especially for micro 4/3 digital cameras — and for the creative type of shooter.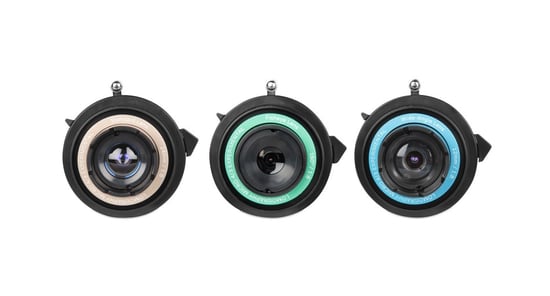 You get three options: a fisheye lens for 160-degree snaps, a standard 24 mm lens, and a wide-angle 12 mm lens. Throw in experimental effects like color filters and multiple exposure (the lenses let you open and close the shutter multiple times on the same frame), and you've got a package that's sure to be a game changer.
The bad news is that the lenses, which retail for $89, are currently sold out, but the good news is you can sign up to get notified when they're back in stock.
Keep 'em for yourself or buy them as a gift for the holidays — either way, you won't go wrong.