London Philharmonic Video Game Album
London Philharmonic Releases Greatest Video Game Music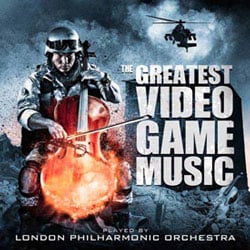 The sounds of favorite video games that get stuck in your head as you battle level after level are getting a classical makeover worthy of a trip to the symphony hall. The London Philharmonic Orchestra is releasing an album of popular video game theme songs called, (what else?) The Greatest Video Game Music.
The 21 tracks include orchestral versions of songs all too familiar for gamers, including Super Mario Bros., Legend of Zelda, Final Fantasy, Halo, Call of Duty, and Angry Birds. Ari Pulkkinen, the composer of the Angry Birds theme song, said he was very emotional when he first heard the orchestra's version of his music, noting it had a "majestic touch."
The clips of the orchestra's work do have a larger-than-life feel and may be just what your music library has been missing. The full-length album is available Nov. 8, and you can watch a preview of the grand music after the break.