London Riots Prompt Social Network Ban
Should Governments Have the Ability to Block Usage of Social Networks?
The London riots have caused more than physical damage to the city — it has also started the discussion on whether or not governments should have the ability to block usage of social networks if they believe those tools are being used to spark violence and unrest. Reports state that a large part of the London riots have been organized via social networks (like Twitter and Facebook) as well as BlackBerry BBM. RIM is already cooperating to hand over information relating to the riots while the British prime minister has issued a call to ban users from social networks who have used them to organize riots, and he's asked sites like Twitter and Facebook to remove posts relating to those actions.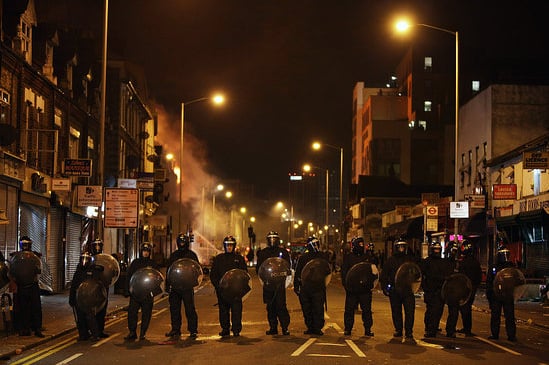 Earlier this year, we saw the population of Egypt blocked from Twitter and Facebook to prevent videos, photos, and information from being shared about the country's protests. While the British government isn't asking to totally block social networks from the country as a whole, rather it wants to ban individuals using it to organize riots. The question can be asked — where do we draw the line? Obviously, sites like Twitter and Facebook have the right to shut users down for violating terms of service, but should that power also be handed off to the government?
What do you think — should governments have the ability to block social networks to prevent violence, or is any blockage considered censorship?