Lunar Eclipse Live Stream on June 15
How to Watch the June 15 Total Lunar Eclipse Live Online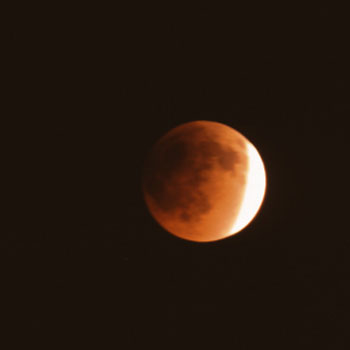 The Eastern Hemisphere will get a big treat tomorrow night: a total lunar eclipse. Beginning at 6:23 p.m. Universal time (find out what time that is in your time zone), the Earth will pass between the moon and the sun, casting a shadow on the moon and decreasing its brightness by 10,000 to 100,000 times.
Asia, Europe, and Africa will get the best view of the whopping 100-minute eclipse (one of the longest eclipses expected this century) while North and South America will unfortunately be left out of the party. But don't fret America dwellers: you can still watch the eclipse in action thanks to a few live streams. Find out where to point your browsers after the break.
Youtube — The easiest way to watch could be Google's YouTube channel, which will be streaming events live starting at 11 a.m. (PDT).
SkyWatchers India — The Sky Watchers Association of North Bengal will host a live broadcast of the lunar eclipse on its site. Greatest time for viewing starts around 2 p.m. (PDT).
Eclipse Chasers — The Eclipse Chasers Association will host a Ustream broadcast beginning at 10:30 a.m. (PDT).
We'll be updating this post as more live streams are uncovered!