Lytro Camera Price and Review
First Impressions of the Lytro Camera
For those looking for a new twist on photography, allow me to introduce you to the Lytro camera ($400-$500). This pocket-friendly camera allows you to capture images and refocus your pictures later. The Lytro captures the entire light field in your scene, meaning all the light traveling in every direction. As a contrast, your standard DSLR only captures one pane of light. That's some pretty impressive technology, but the question that begs to be asked is "how good are the photos?" We got a chance to try it out, so keep reading below to find out.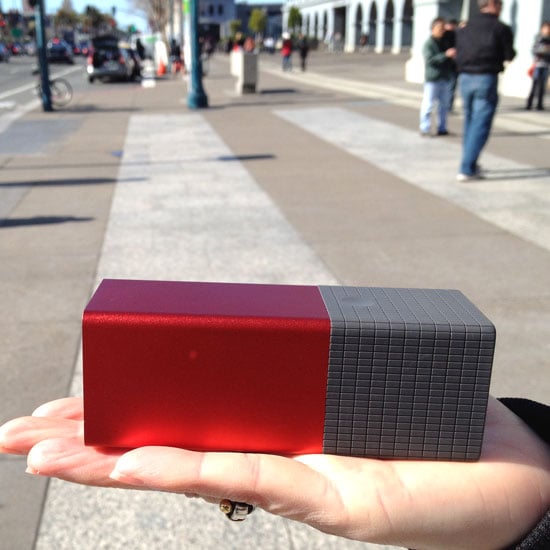 The camera's features and ports are built into a tiny 4.41-inch package (including the constant f/2 lens, battery that can capture 400 images before recharging, and storage, which comes in 8GB and 16GB flavors), and it features a rubberized end that houses the recessed power and shutter buttons, as well as a zoom function that's operated with just a slide of your finger. The Lytro comes with two shooting modes, "Everyday" and "Creative," which give you increased control over depth of field. As for prices, you can drop $400 for the 8GB model (in graphite or red) and $500 for a 16GB red-toned Lytro.
Overall, we thought the Lytro was a cool concept, but pending a full review, we can't say that we'd recommend the Lytro to beginning photographers or serious shutterbugs just yet. Take a look at some of the images we snapped here. Don't be afraid to click on them — you can actually refocus with a click!
See a few more after the break.