MAVEN Mars Mission
MAVEN to Mars! Watch the Launch From All Angles
MAVEN's mission to Mars is officially a go! The robotic explorer was sent into space aboard an Atlas V rocket earlier today from the Cape Canaveral Air Force Station in Florida. In about 10 months, the Mars Atmosphere and Volatile Evolution (MAVEN) spacecraft will reach Mars, which it will orbit for nearly one Earth year while collecting important data about the planet's climate and atmosphere.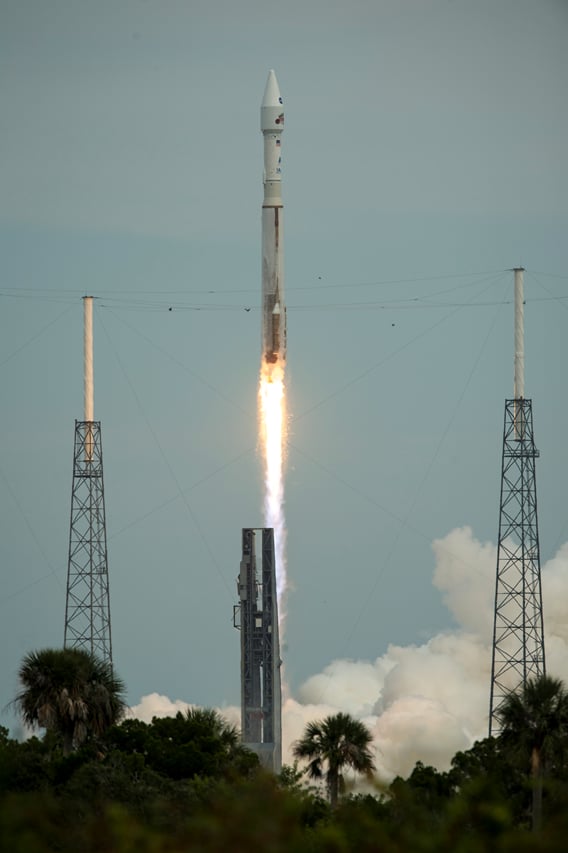 Using data collected from eight scientific instruments aboard MAVEN, researchers may be able to find out what happened to the water on Mars. Has the liquid been absorbed into the soil, or did it dissipate into the atmosphere? If you missed MAVEN's liftoff, relive the Red Planet-bound spacecraft's launch from all angles.
NASA's Livestream
Take a peek inside the NASA Jet Propulsion Lab after the break.
The Countdown Clock
The #NASASocial group poses in front of the historic countdown clock @NASAKennedy pic.twitter.com/paU3TEzAdx

— NASA Social (@NASASocial) November 18, 2013
The Atlas V Rocket Up Close
From NASA's Jet Propulsion Laboratory (Home of the Curiosity Rover!)
The View From Outside the Kennedy Space Center
House, er, Hugh Laurie Was There!
This is Maven and it's going to Mars. 35 million miles away. pic.twitter.com/KjGEm7V5NM

— Hugh Laurie (@hughlaurie) November 18, 2013
MAVEN's Destination: Mars