MOMA Video Games Collection
Video Games Get Museum Curation Status
"The Starry Night," "The Scream," The Sims. No misreading here. The New York Museum of Modern Art just announced what so many of us already knew: video games are art! This week, MoMA revealed that it acquired 14 video games for its permanent collection, with the intention of adding a total of 40 works in the future.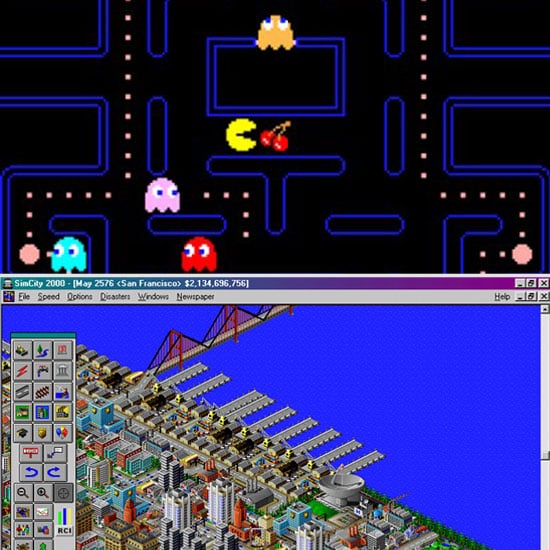 In a blog post by the museum's senior curator in the Department of Architecture and Design, Paola Antonelli explains how the games are, of course, art, but they're also bastions of intelligent design. "Our criteria, therefore, emphasize not only the visual quality and aesthetic experience of each game, but also the many other aspects — from the elegance of the code to the design of the player's behavior — that pertain to interaction design."
So what games were deemed worthy of the museum's first round of acquisitions? The list starts with classics and continues to more recent hits: Pac-Man, Tetris, Another World, Myst, Sim City 2000, Vib-Ribbon, The Sims, Katamari Damacy, EVE Online, Dwarf Fortress, Portal, flOw, Passage, and Canabalt.
MoMA hopes to add more fan favorites like Pong and Super Mario Bros. over the next several years. While the museum has its criteria for selection, what would yours be? Which games do you think are worthy of a place among the white museum walls?