MacBook Air Coming Next Week
Rumor Mill: Smaller MacBook Air Coming Next Week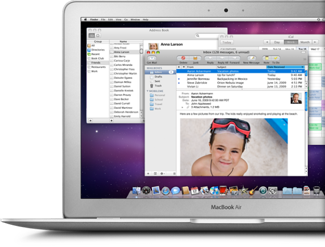 It's fairly obvious that we're going to be getting a sneak peek at the next Apple operating system next week, but what else is on the way? Personally, I've been rooting for a new MacBook Air, and it seems that I may get my wish.
A source "close to Apple's press conference agenda" says that a new MacBook Air may be revealed next week, one that will come with a smaller size and price tag. Find out more after the break.
The rumored MacBook Air may come with a smaller 11.6-inch screen, longer battery life, and a price that will be "significantly lower" than the $1,400 sticker price it boasts now.

Are you looking forward to seeing an updated MacBook Air?