MacBook Air Rumors
Not One, but Two MacBook Airs Coming This Week?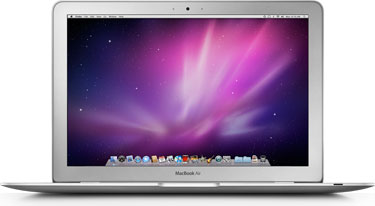 New details are emerging about the rumored revamp of the MacBook Air, which is due to be announced at this week's Apple event in Cupertino. Most notably, that there will be two versions, coming in at 13.3 inches and 11.6 inches, which will pack a more powerful battery for up to 10 hours of juice, a slimmer and sleeker body, more ports (including two USB, an SD card slot, and MiniDisplay), while a "well-placed source" hints that the prices could be as low as $1,100 for the 13-inch and $999 for the 11-inch.
I don't know about you, but I'm pretty excited for this revamp — it's been on my mind since the last time the MacBook Air got refreshed in 2009, and I always thought that it would be a better sale if it came with more ports and a lower price. Are you interested in a new MacBook Air, or do you think it's still too expensive for its own good?