For some people, Apple products are the Holy Grail of electronics, so much so that some will even high-five and cheer [1] upon purchasing something from the Apple Store. And with the Fall semester now in swing, all eyes are on one device in particular: the light-as-a-feather MacBook Air [2].
While Apple fanboys might not believe it, the MacBook Air isn't for everyone. Here, a look at Apple's version of the ultrabook [3], and three nonfruit options that you might find you like more.
Source: POPSUGAR Photography [4]
First, the MacBook Air
The quick-starting MacBook Air ranges in price from $900 for the 11-inch model with 128GB of storage to $1,200 for a 13-inch screen with 256GB of storage. They run on 1.4GHz dual-core Intel i5 processors, weigh less than three pounds, and both boast 720p FaceTime cameras for endless Skype sessions. Though, we'd go with the 13-inch Air, as it has a SDXC card slot, hugely convenient when uploading photos from a camera, and gets 12 hours of battery for web use and movie viewing.
Once you've gotten used to the functionality of OS X [5], it can be hard to switch to anything else.
Now onto the alternatives . . .
Microsoft Surface Pro 3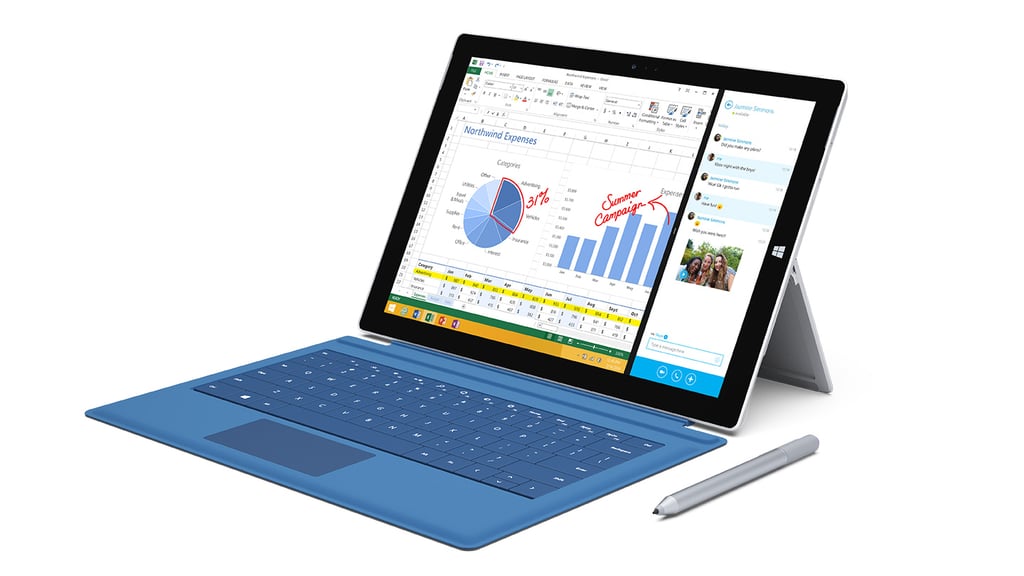 When you don't quite need the full functionality of a laptop and even need something a little bit smaller than a MacBook Air, Microsoft's latest Surface [6] could be the one gadget you need to put in your bag. Starting at $800 [7] (including digital pen), the 12-inch display of the Surface Pro 3 has an HD 2160 x 1440 resolution.
Unfortunately the keyboard cover is sold separately [8] ($130), which is a necessity for someone looking for a laptop replacement. Like other Windows 8 products, you can switch between the touchscreen-focused Metro mode or classic computing with the Start button. Expect the price to go up again if you're searching for the same internal specs as the MacBook Air. The Intel i5 processor with 128GB of storage and 4GB of RAM is $1,000.
The Surface Pro 3 weighs under two pounds and has nearly nine hours of battery life.
Samsung ATIV Book 9 Plus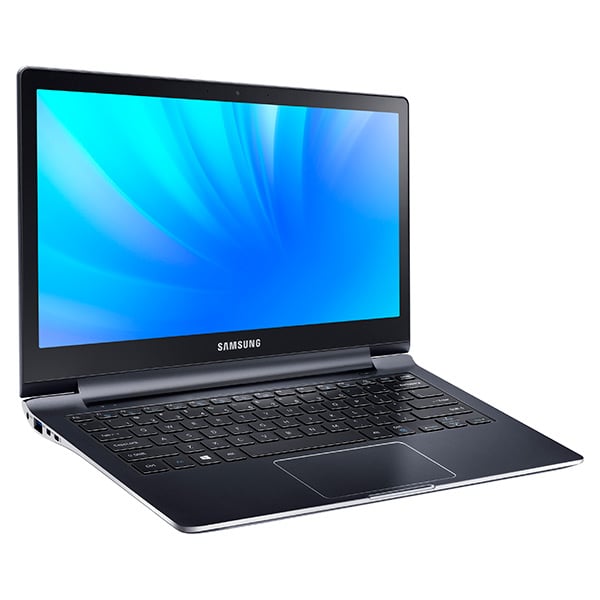 Samsung's ultrabook offering, the ATIV Book 9 Plus [9], certainly resembles the MacBook Air with its aluminum exterior, chiclet keyboard, and a trackpad flush with the body. The ATIV, though, has 3200 x 1800 resolution display with 275 pixels per inch. The MacBook Pro with Retina display doesn't even match up to those measurements. Plus it's a touchscreen.
Inside the Windows 8-running computer is the Intel Core i5 processor, 4GB of RAM, and 128GB of storage. The 13.3-inch screen size promises 12 hours of battery life and starts at $1,150.
Lenovo Yoga 2 Laptop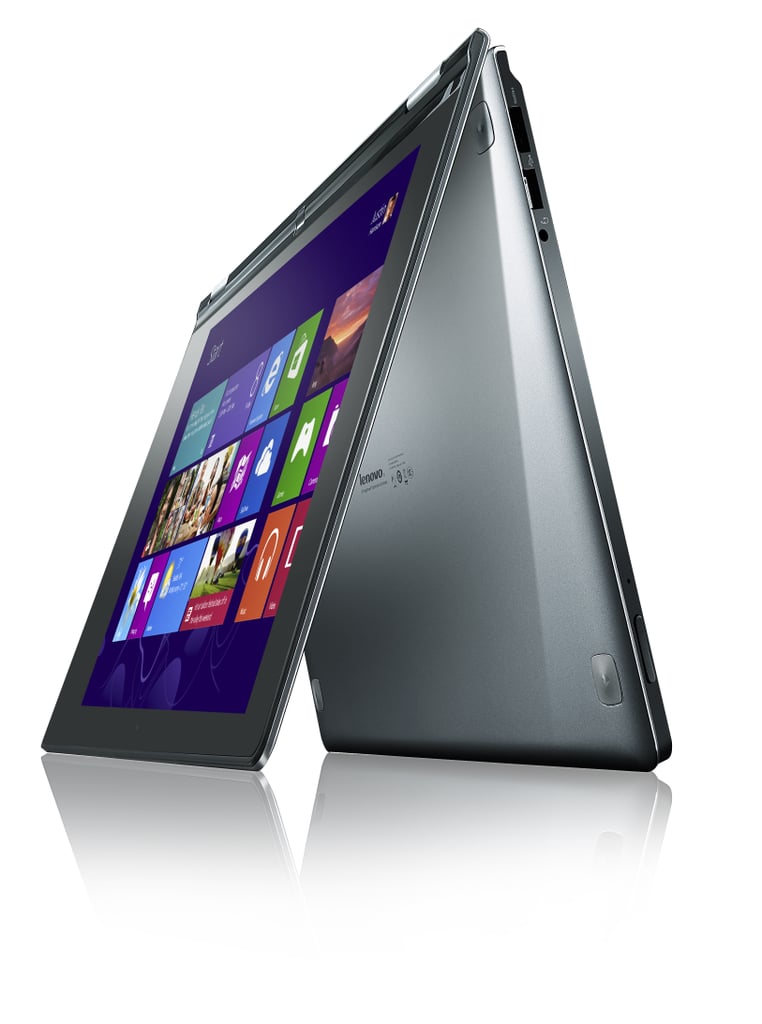 A laptop and tablet in one? It's a gimmick we can't imagine Apple ever touching, but we've got to say — it's pretty convenient. The 13-inch Lenovo Yoga 2 Laptop [10] runs Windows 8.1 and can be maneuvered 360 degrees into four modes — laptop, stand, tablet, and tent. It also seamlessly moves from keyboard to touchscreen use. "Futuristic" features include motion and voice control.
The 1920 x 1080 resolution bests the 13-inch MacBook Air's 1440 x 900, but the 4GB of RAM and 128GB is on par with Apple's offerings. Models range in price from $800 to $1,200.