Mad Men and AMC May Be Dropped From AT&T U-Verse
Brace Yourselves, U-Verse Customers: You May Lose Mad Men
Well this isn't the greatest way to end a Friday: Rainbow Media Holdings — the parent company of AMC — announced today that its upcoming contract deadline with AT&T could spell doom for Mad Men fans. Rainbow Media has been warned by AT&T that if contract terms aren't agreed upon and renewed by midnight on July 14, U-Verse customers will no longer have access to the company's three major cable networks — AMC, IFC, and WeTV — which is especially upsetting since that's just days before the season four premiere of Mad Men!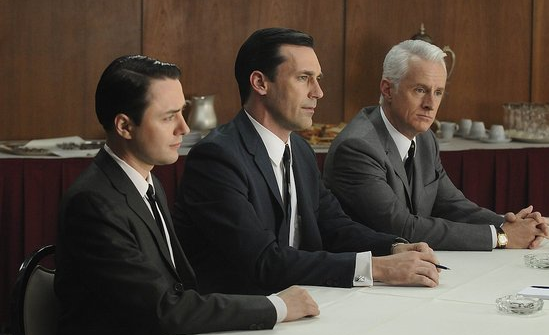 I'm not personally a customer of AT&T's U-Verse so it won't directly affect my retro gadget watch this season, but this definitely does not bode well for the company's already deteriorated reputation when it comes to service.
Want to know how you can help keep AMC and Mad Men on your dial? Find out after the break.
If you want to demand that AT&T keeps these channels available to you, you can call 1-877-9-KEEP ON, go to the I Want My TV Channels website to sign a petition, or of course, consider switching providers (if you can)!
Photos courtesy of AMC