Mad Men Yourself For the Season Four Premiere
It's That Time Again: Mad Men Yourself!
The premiere of Mad Men is less than a week away, and I can barely contain my excitement! I can't wait to check out all of the vintage geekery in this season's episodes . . . plus, the suspense from last season's finale is driving me nuts! In preparation,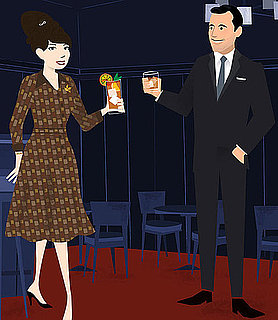 check out AMC's updated Mad Men Yourself tool featuring both male and female avatars that you can create, dress, and accessorize yourself as a Mad Men character.
Though you may have given this tool a shot the first time around, the latest version features new clothing, accessories, and backgrounds to reflect the newest season. It's simple and fast to use, and once you've created your character you can download it in a variety of ways — with a background (great for desktop wallpaper), just the avatar, or just a headshot (perfect for Facebook photos).
Still can't get enough Mad Men? Check out how I'd wire Betty and Don, and even more of the vintage geek explosion that is the series.