Magazine iPad App
Next Issue: An All-You-Can-Eat Magazine Buffet
Indulge your lust for double-page spreads and over-the-top photo shoots with the all-you-can-eat magazine app Next Issue. The application itself is free, but subscribers will need to purchase a basic plan for $10 per month or a premium plan (basic, plus titles like The New Yorker and People) for $15 per month. Tap into the interactive features of a favorite mag's tablet edition and view it all in high-resolution glory on your iPad display.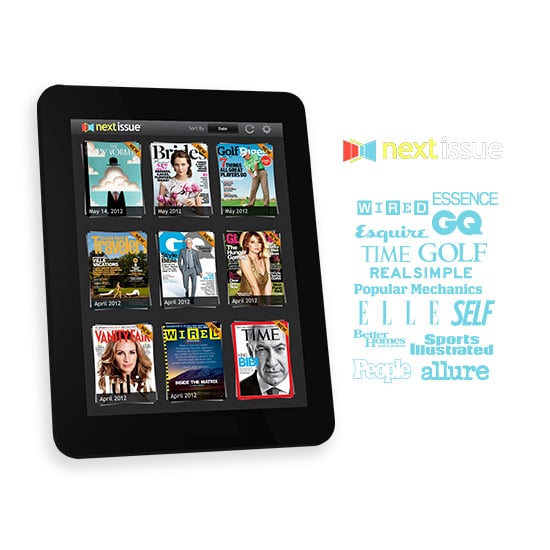 Wired, Elle, Entertainment Weekly, Vogue, and more are all accessible from the same app, and users can read as many magazines as they want for the same price. When a new issue is available, tap a magazine to begin the download. Readers can start on the issue right away, while the rest of the pages continue to load. They can also opt to autodownload titles if the app is open and detects a new issue.
The app gets rid of magazine clutter and offers an economical solution to those trying to make the move to digital. Next Issue is great, but if you're out there, Next Issue Media team, the only thing missing from the app is some serious bookmarking and sharing capability. New users can try out the subscription plans free for 30 days, so feast on, magazine lovers, and let us know what you think.