Make Free Calls, Texts to Japan Until April
Make Free Calls, Texts to Japan Thanks to AT&T and Verizon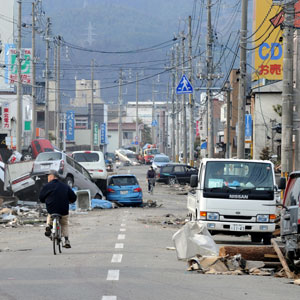 As the aftermath of last week's horrific earthquake and tsunami continues to unfold in Japan, people all over the globe are reaching out to help citizens in the East, whether it's with money, time, or commodities.
Currently, you can donate money via iTunes and Facebook to Red Cross relief efforts, and now AT&T and Verizon are joining forces by offering US residents free calls and texts to Japan until April.
Get the lowdown on each carrier after the break.
AT&T
Effective March 11, and running through March 31, all US AT&T customers will receive:
Free international calls and text messaging to Japan.
US landline customers can apply for up to 60 minutes of credits for direct calls to Japan.
Verizon
Effective March 11, and running through April 10, Verizon is offering up the following:
All post-paid wireless accounts (receiving a bill at the end of the month) can make international calls, texts, and MMS to Japan free of charge.
All calls to Japan made from US landlines will be free.
All charges for calls made to Japan from prepaid phone cards will be waived.
Verizon will be providing FiOS customers free access to TV Japan (channel 1770) through March 17.
All text messages made to one of the many available donation numbers can be made free of charge.