Make Holiday Video Call
12 Days of Geek Tips: 5 Services For Holiday Video Calls
While we're headed out of town for the holidays this week, there are still dozens of family and friend festivities we wish we could teleport to around the country. Be a part of the holiday celebrations from wherever you travel with the simple convenience of video calls. Listen to your niece's first words and watch your best friend unwrap her gift from one of these easy-to-use video services.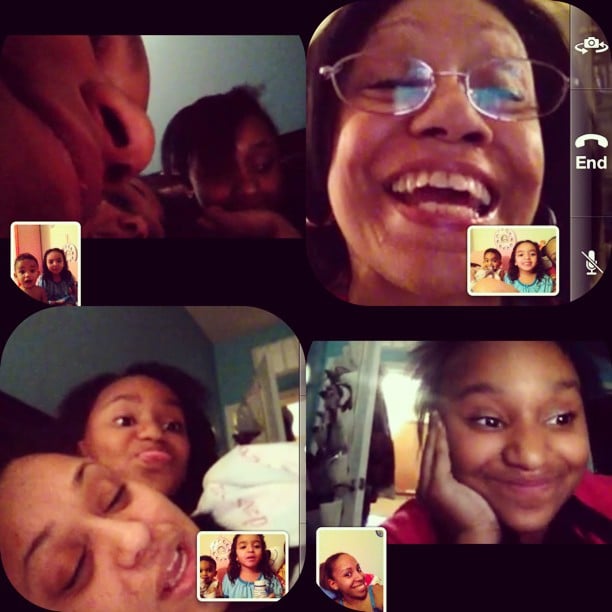 Skype — The mainstream pioneer of Internet calling, Skype lets you video chat and make free Internet calls with the people you may not be able to see too often. Chances are that you (and Skype's 700 million other users) already have an account, so just sign in and sign up your relatives! All you need is a front-facing camera, and everyone can enjoy a little quality time from wherever in the world they are. Get up to 10 people on a video chat as long as one user has a Skype premium account.
Facebook Video Calls — In a partnership with Skype, Facebook allows free video calling to other Facebook users. Using video calling is simple: log in to Facebook, select a friend (Facebook calls are one on one) to video chat with, then select the "Start a Video Call" button. Good news is, even if your chat partner doesn't have the proper plug-ins installed, Facebook will automatically detect this and install the appropriate software instantly.
Keep reading for three more services to connect with loved ones this holiday.
Google+ Hangout — Connect to a Google+ Hangout wherever you are, even from the airport check-in line thanks to its inclusion in the social network's iOS and Android apps. Recount the holidays with up to nine friends per video chat.
iPhone FaceTime — Via FaceTime, you can quickly call a friend who has an iPhone, iPad 2, iPod touch, or even a Mac computer. Since the iPhone 4S is equipped with a front and back camera, simply tap the camera swap button on the bottom right-hand side of the screen to share the ceremony. If concerned about using too much of your monthly data plan, consider connecting via WiFi, though the occasional FaceTime call is unlikely to do major damage to your data allowance.
Ustream — Have one sibling unable to make it to the big family dinner? Live stream it on Ustream. The video website enables you to broadcast live video content. It even developed a UStream Broadcaster app, so you can easily stream live HD video from your mobile phone.