Make Phone Calls in Gmail 2010-08-25 10:30:47
Meet the Latest VoIP Client: Gmail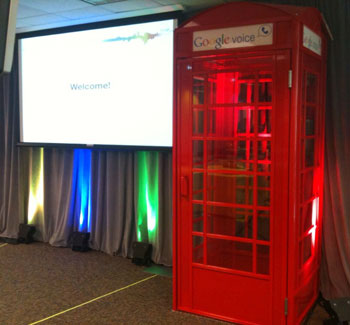 Since Gmail's launch in 2004, many features have been added including Google Chat, Voice and Video Chat, AIM integration Invisible Mode, and Group Chat. Jumping off of Gmail's success came Google Voice, which is one of my favorite Google features. Today, Google announced a sort of hybrid of the two, allowing users to make calls within Gmail, essentially turning it into a desktop VoIP client to compete with the likes of Skype.
How does it work? Find out after the break.
Details
Within Gmail, head to your chat list. You'll see the option to make a voice call ("Call Phone"). From there, you can use the pop-up dial pad and make a call out over your desktop Internet connection. It's easy to dial out; just search for a contact (or enter a number) and hit call. From the demos that Google showed us at its SF HQ, using Gmail to make calls was super clear — you don't need a headset or microphone, just talk right into your computer. What's more, even if you don't have a Google Voice account, you can still make calls through Gmail.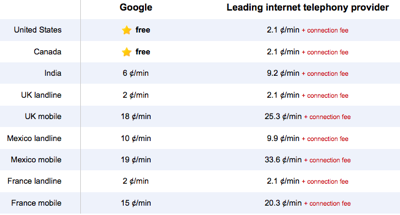 Features
Other features of Gmail voice calls include helpful auto country codes and calling rate notifications, along with a handy "screening" action (where you can actually hear a live voicemail message as it's recording), "send to voicemail," and "join," which allows you to cut in and take the call as your caller is leaving a message.
Rates
Calls to the US and Canadian landlines will be free through the end of the year (for now), while international calls will run as low as $0.02 a minute to several countries. Calls to mobile numbers will cost a bit more. Check out the full list of country rates here. You can buy credits ahead of time (in blocks of $10 to start, with increments of $20 and $50 coming soon) like Skype, but your Google credits won't expire as quickly — they can expire after a year, but as long as you are using the Gmail calling feature, you can continue to roll them over month to month.
Extras
Over the next few weeks, the red phone booth that you see above will be seen in college campuses around the US so people can demo the Google Voice/Gmail feature.