Make Text and Touchscreen Gloves at Home
Weekend DIY: Touchscreen Gloves
With the rise of smartphone popularity across wireless carriers, it's become pretty difficult to avoid a product with a touchscreen, and as the gadget enthusiasts we are, how could you now do without the swipe and pinch functions? Things get a little tricky come Winter when the heat of our touchscreen conducive fingers are hidden behind knit gloves.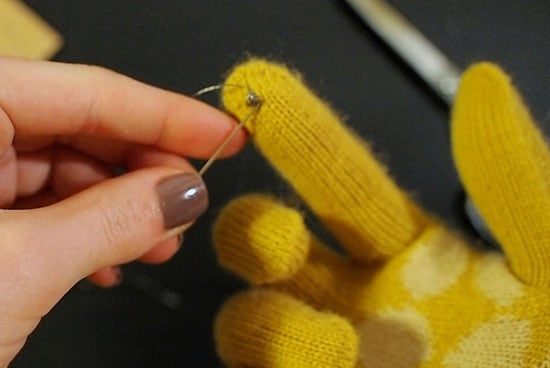 You could go out and purchase texting friendly gloves or take about 15 minutes to make modified gloves of your own. CRAFTzine has a DIY that uses normal knit gloves for an at-home remedy that won't leave your digits in the cold.
Use conductive thread (which is available online) to hand sew touchscreen-ready bits directly on to the glove fingertips. See the full DIY and reference video on CRAFT's site.