Maker Camp
A Virtual Science Camp For Real-Life Exploration
A Summer camp that needs no bug spray? Sign us up. Google+ and MAKE: Magazine are teaming up to bring together hackers, tinkerers, and explorers of all ages for the second annual Maker Camp, a free, virtual science camp where participants work on projects at home, meet other makers, and visit awesome geek destinations via the Internet.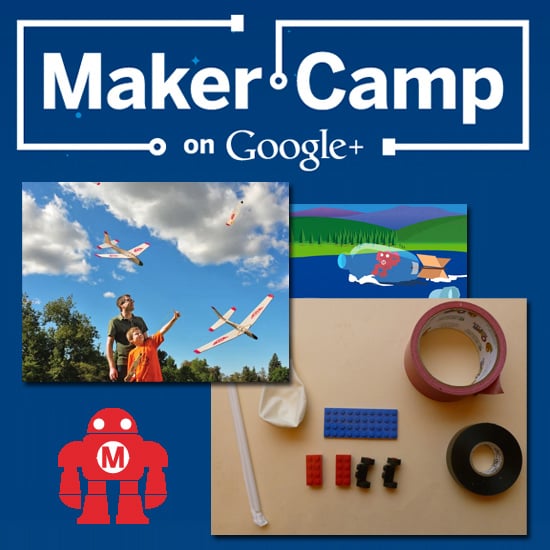 The program was designed for teens, but any interested experimenter can sign up by registering their email online or by following the MAKE Google+ page. Maker Camp runs from July 8 through Aug. 16, and participants can join in at any time.
Every morning, MAKE uploads instructions and materials for a new project and every afternoon, campers can join a Hangout where MAKE experts will share their creations and talk about tips and tricks. Field trip Fridays include visits to places like NASA and CERN. This Friday, July 12, campers will meet the engineers behind America's fastest sailboats.
Each week is driven by a theme, and week one is "Makers in Motion," a scientific exploration of physics, flight, acceleration, and the engineering required to make things move. A rocket-propelled toy car and bike-powered phone charger are just two of the DIY projects Makers will be taking on. Experiments aren't only confined to the home either. Campers can find "makerspaces" on the Maker Camp affiliate map, where people are building projects together.
Maker Camp is a great way to get curious minds thinking outside of the textbook, and apply abstract science concepts to increase understanding and retention. Sign up, have fun, and share your projects with us by tagging +POPSUGARTech on Google+.