Makers Online Videos of Women
From Website to Documentary — Watch Makers: Women Who Make America
Though history books may focus on the notable men of the world, Makers, an online video platform, is on a mission to change all that by profiling the work of women who have "made" America over the last 50 years. What began as an initiative by filmmaker Dyllan McGee to make a documentary about social activist Gloria Steinem, evolved into hundreds of online video accounts, and a full-length documentary airing tonight on PBS, about the trailblazing women of the US.
Included on the Makers site and iPad app are hundreds of stories of women making an impact in the world, everyone from business executives to tech pioneers to a teenage editor in chief.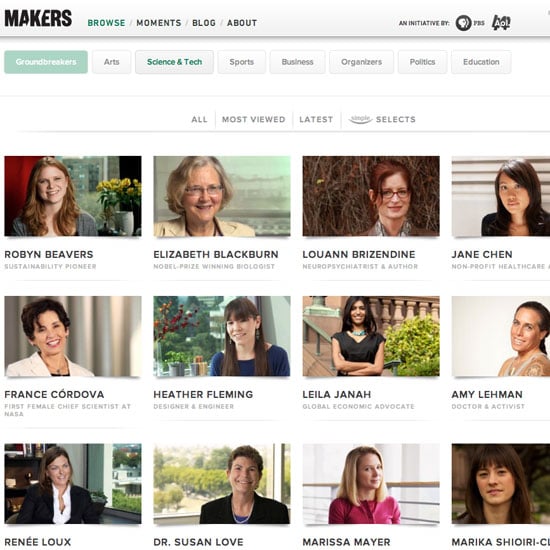 Think of Makers like a very specific TED Talks site, but instead of watching speeches on big ideas, you'll see brief, inspiring videos on any one of hundreds of female trailblazers in six fields including arts, science and tech, sports, and education, among others. Discover France Córdova, the first female chief scientist at NASA or Maria Pepe, who, as a child, persuaded Little League to allow girls to play.