Marc Jacobs Laptop Sleeve
Marc Jacobs Laptop Sleeve: Love It or Leave It?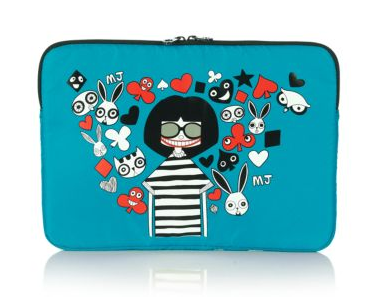 Check out this Marc by Marc Jacobs Laptop Case. Usually I'm a huge Marc by Marc fan, but there's something about this Alice in Wonderland-inspired sleeve that almost freaks me out. Very Tim Burton-esque. The case, which comes in blue or plaid, is the second designer gadget accessory causing me to raise an eyebrow in the last week. The cases got for $88 each, which may be too rich for my blood.
(It's worth noting that there are a number of other Marc Jacobs laptop sleeves that I find absolutely adorable!)
What do you think?