Mars Curiosity Model
iWant: A Mini Mars Curiosity Rover
We've seen a lot of geeky reinterpretations in our day — Starwarigami, Lego cities, and movies in miniatures — but this mini model of the most advanced unmanned spacecraft thus far has got to be at the top of our list.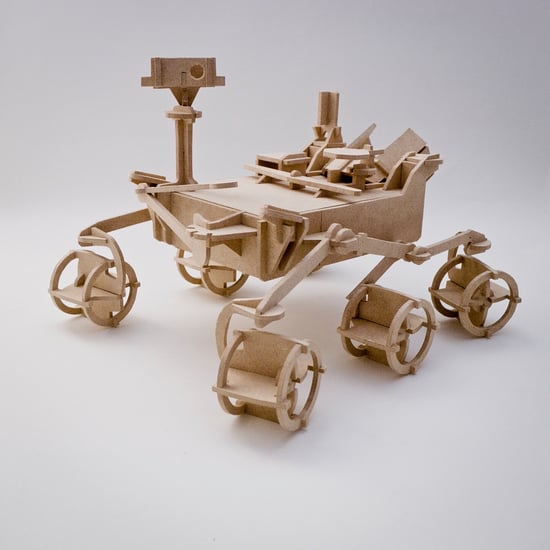 We'd like this pint-size Mars Curiosity Rover ($175) to investigate and assess for microbial life on our desks and in our homes. Or spend its days preparing for future human exploration of the rock garden Martian habitat we've created for it.
California artist Arnold Martin designed this 10-inch-long and 7-inch-tall space-faring specimen from over 100 scroll saw-cut pieces that he assembled by hand. Crazy! The sculptor certainly knows his way around little wooden bits and has a whole shop full of iconic figures in science, technology, and fantasy that you should definitely check out.