Mars Facts
Red Planet Trivia For the Curious Space Explorer
Ahhh sweet success! NASA pulled off its most ambitious Mars mission ever last night when Curiosity, a rover launched from Earth in November 2011, landed safely on Mars (one of Curiosity's first photo transmissions is seen below) to begin its work searching for signs that life once existed on the planet. Now that we watched the space event of the year and can award the relieved NASA team their own gold medal, learn the basics about the Red Planet you may have missed during Curiosity's tense arrival on the planet.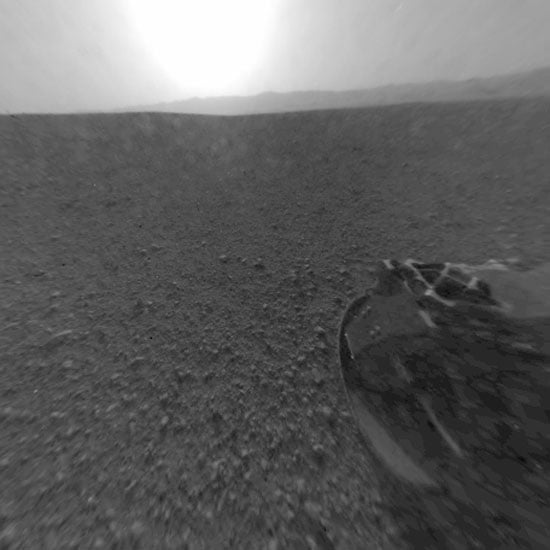 In Roman mythology, Mars is the name the Romans gave to the god of war, not the god of fire, like many may believe.
Despite being about half the size of Earth, Mars's land mass is about the same as our planet. This is because much of Earth's surface is covered with water, not land.
On average, Mars is about 50 million miles from Earth, although it can sometimes be closer or farther depending on the orbital paths.
Don't forget to pack your coat; the average temperature on Mars is -81°F.
Mars has two moons, named Phobos and Deimos: Greek for "fear" and "panic."
Yes, there are polar ice caps on Mars — they're made of water ice, covered by carbon dioxide.
Want more Mars trivia? Head over to NASA and test your Red Planet knowledge!
Source: NASA