Martha Stewart Cookie iPad App
Why I'm in Love With Martha Stewart Makes Cookies App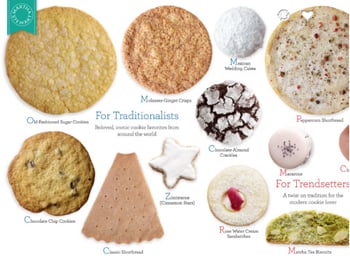 I have a confession to make — I'm not so good in the kitchen. Although I'd rather be cleaning my bathroom than measuring and chopping, this handicap hasn't stopped me from attempting a few recipes in my day, and it seems that I'm more of a baker than a chef. Who knew that science could produce such delicious results? So when I heard about the Martha Stewart Makes Cookies iPad App ($8), it made me want to give the kitchen another go.
First of all, the app is beautiful thanks to Martha's signature style (which translates well to the iPad), but more than just looks, it's also full of handy info and tools and seems like a lot of fun to use. It's true, I haven't actually gotten my hands on it yet, but I'll explain why it's sure to be the app to download for the holidays after the break.
When I was a kid my family had a traditional holiday baking party, where we'd make several kinds of cookies and pack them up in pretty boxes to give away as gifts. This was a weekend-long event, but getting there was the tough part — what kinds of cookies would we make? This decision-making process would have been cut in half if we had the Martha Stewart Makes Cookies app.
The app comes with a "cookie runway" so you can see how all 50 varieties of cookies would look before you set out to make them, emailable shopping lists so you can get to the store and back in a flash, a cookie roulette wheel for those times when you just can't decide, and even a handful of how-to videos so you can see the cookie magic in action. Toss in the baking glossary and helpful tips, and you really don't need anything else to start baking this holiday. I can smell the cookies now.