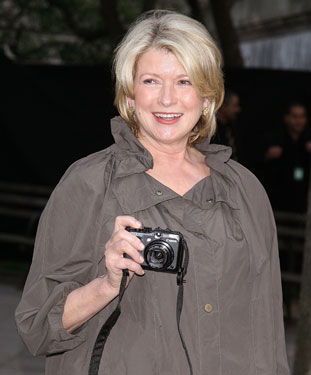 Martha Stewart — gadget fan? Seems so! Not only is Martha Stewart the home-ec queen of daytime television, but she's making her foray into video game development, and last night, took some time out to discuss her gadget preferences on Twitter.
Besides keeping her Canon G11 PowerShot close at hand as she did during a recent visit to the Tribeca Film Festival, Martha uses her BlackBerry to stay on top of her emails and appointments, while her Sony Vaio gets most of her attention while she's being worked over in hair and makeup.
You think Martha is rocking a new Sony Vaio W? I wonder what color she'd choose . . .