Marvel iPhone 5 Cases
Marvel Superheroes' Print Debuts Reimagined as iPhone Cases
This week marks the three-month countdown to Comic-Con, and while it's time to get started on a legendary cosplay outfit, sport your geek pride now with vintage Marvel comic-book cover iPhone 5 cases ($35).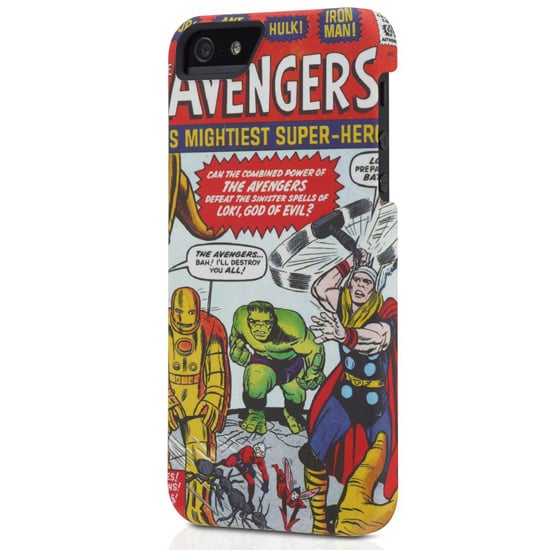 The snap-on cases feature a choice of four covers from the premiere issues of Marvel comics that first introduced us to the characters we've gotten to know well in countless movies, Saturday morning cartoons, toys, and pajama sets. For cases adorned with vintage covers of the X-Men, Hulk, and Spider-Man, read on.

The Jan. 1, 1975, debut issue of the Giant-Size X-Men is commemorated with this iPhone 5 case.
The world was first introduced to Spider-Man with the Aug. 10, 1962, premiere of Amazing Fantasy #15, as seen on this case.
Is he man or monster? On May 10, 1962, readers first met The Incredible Hulk with this classic cover.