Mary Katrantzou Pouches
Très Chic: Mary Katrantzou's Couture Cases
Thanks to Greek designer Mary Katrantzou, currency, couture, and cases have become one, and our gadgets couldn't be happier. Just in time for Spring, Katrantzou is releasing a line of fresh accessories, all doting on the "vintage" patterns of outdated currencies like the Maltese lira and deutsche mark.
Her new collection of cases is more than money, too; whimsical patterns inspired by the Mediterranean and old postage stamps offer techies a well-traveled touch.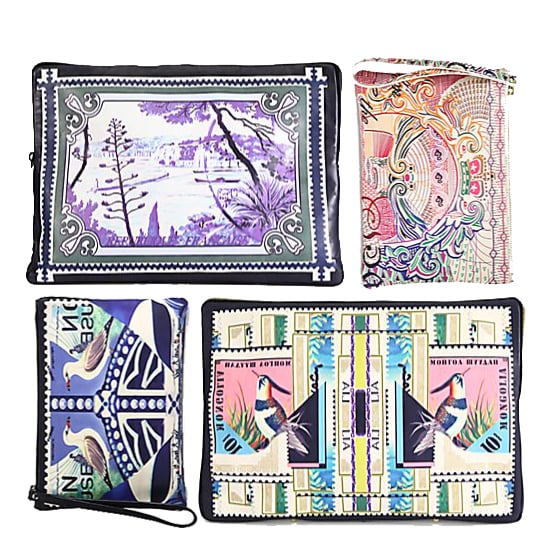 Cases come in three sizes to fit your iPhone, iPad, and 13-inch MacBook (of course!). Although they are currently only available for preorder, these leather pouches range from $400 to $790, a bargain considering these stylish bags are versatile enough to hold more than your gadgets and will transition well into the Summer!