Matt Smith and Karen Gillan Doctor Who Award Picture
Doctor Who Takes Top Award and Talks Eleven's Status
Hear that sound of distant applause in the air? It's our beloved cast of Doctor Who getting the recognition and accolades we've long known they deserve. At last night's National Television Awards in the UK, both Matt Smith and costar Karen Gillan took home awards for their work on the show. Matt won best drama performance: male for his portrayal of the Eleventh Doctor, and Karen Gillan received best drama performance: female as companion Amy Pond.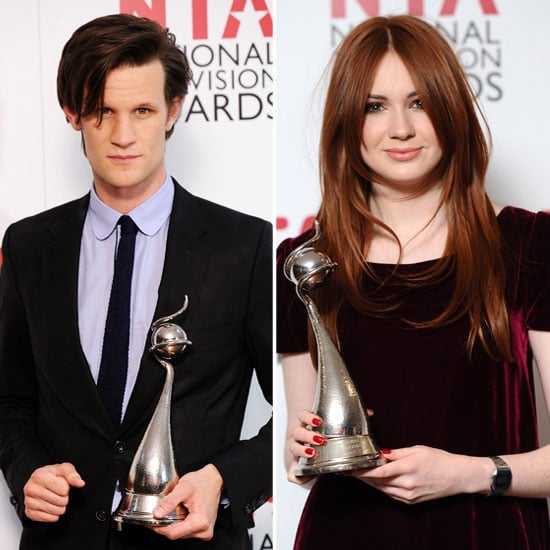 In an interview at the event, Matt confirmed the Eleventh Doctor isn't going anywhere right now. When executive producer Steven Moffat recently said the Doctor's friends Amy and Rory Pond would exit the show for good sometime in the next season, rumors swirled Matt would also soon be leaving. During last night's award excitement, Matt explained that he has no plans to leave the long-running BBC classic.
Great news for fans of Matt's mad-scientist portrayal of the everlasting Time Lord. Watch more from Matt's backstage interview after the jump.