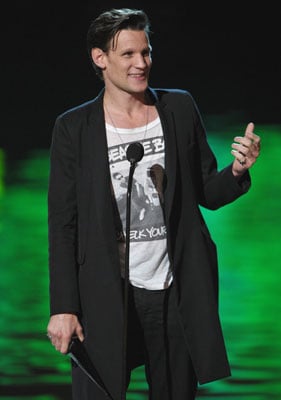 Spike TV's Scream Awards, a celebration of the best sci-fi, fantasy, horror, and comic book entertainment in the last year, was held last weekend, and one familiar geeky face took home a top prize.
Matt Smith, who plays the title role in Doctor Who, is seen here accepting the award for best science fiction actor for his work on the show. The show was also nominated for best TV show, but Game of Thrones ended up with the honor.
A Whovian bonus: Matt is scheduled as a guest on tonight's episode of The Late Late Show With Craig Ferguson, so be sure to tune in or set the DVR. Think he'll reveal any spoilers from the upcoming Christmas special?