Mayan Apocalypse Survival Kit
The Digital Mayan Apocalypse Survival Kit
Happy almost end of the world! As we creep up on Dec. 21, the fabled end of the Mayan calendar, officials are trying their hardest to let Earth inhabitants know Friday will be business as usual. Nope, no fire and brimstone here, folks, get back to the glad tidings. While we certainly trust the scientists familiar with the topic, it's always good to be overprepared, right? Download these apps immediately, should the year's biggest Internet joke prove the joke's on us humans.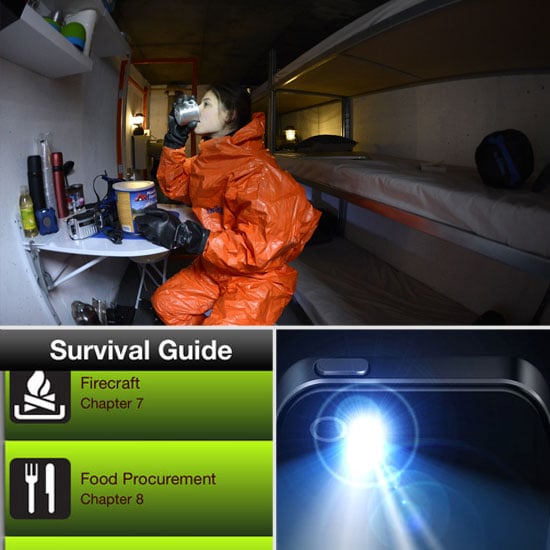 Flashlight (free) — In case J.J. Abrams was on to something with the end of times stemming from a blackout, this will be your most important app. Control the brightness of the LED light and use the built-in compass to traverse the wilderness.
WikiHow: How to and DIY Survival Kit (free) — Harness the vast knowledge of WikiHow for offline reading of scenarios you never thought you'd need to know — how to run up and over a wall like a boss, anyone?
Survival Guide (free) — End of the world or not, the tips in this survival guide are just as useful for a weekend camping trip. Learn how to build a fire, purify water, scare off noncuddly dangerous animals, and plenty more with this resource.
American Heart Association Pocket First Aid & CPR ($2) — Watch video demos and step-by-step illustrations by the respected health institution to respond quickly and correctly in medical emergencies.
And for those practical personalities that insist the world will go on far past the Mayan calendar, make like Neil deGrasse Tyson and "Test how strongly your friends believe the World will end Dec 21. Invite them to sign all their assets over to you by Dec 20."