Only 37 percent of you said that you'd line up for a Michael Jackson video game, but some of the remaining 63 percent may change their minds after hearing about the track lists and features that were announced at GamesCom in Germany today.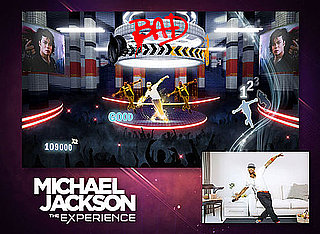 Not only will you get to sing along with some of the King of Pop's greatest hits, but you'll also be in the game, thanks to the Microsoft Kinect's video projection capabilities. Michael Jackson The Experience isn't for the faint of heart — you'll be singing and dancing your way through the levels, but thankfully will have a chance to work out the kinks of your moves with the "Michael Jackson School Mode." Want to see the tracks you'll be singing to when the game launches this holiday? Then just keep reading.


"Bad"
"Beat It"
"Billie Jean"
"Earth Song"
"The Girl Is Mine"
"Who Is It"
"Workin' Day And Night"
More titles will be announced after launch. Does this get you excited to play?