Michelle Obama Twitter Account
The FLOTUS With the Mostest Is Now on Twitter!
First Lady Michelle Obama is celebrating her 49th birthday today, and she has a new Twitter handle in honor of the occasion. The office of the fabulous Mrs. O is now posting updates and pics from @FLOTUS — not to be confused with @MichelleObama, the official account run by the Obama 2012 campaign.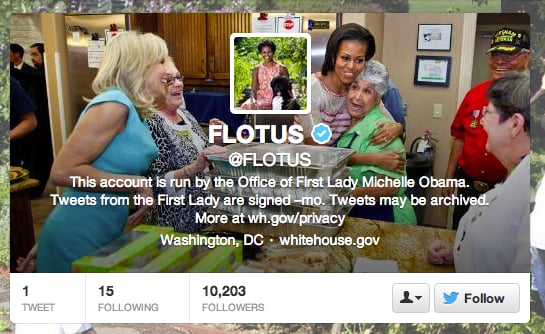 Follow the fashionable FLOTUS as she embarks on another four years as the first lady of the United States, and, while you're at it, get all the latest updates on President Obama's second inauguration at @ObamaInaugural.