Microsoft Office 2010 Features Cloud Storage, Sharing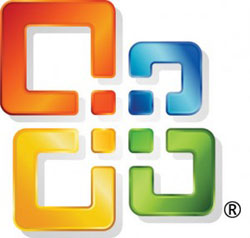 To keep up with the competition, Microsoft recently announced a newly revamped version of Microsoft Office, which will allow users to store and share their documents on the web, not just on their computers. The new Office 2010 software will include new versions of the popular programs Word, Excel, Outlook, and PowerPoint that users can save and share on the web, similar to Google Docs.
The new software will range in price from a free, ad-supported version to a full-blown, $500 version. Users will be able to collaborate on documents, spreadsheets, and presentations without emailing the files back and forth and will be able to easily flip back and forth between the desktop and online versions. The upgrade is already available to businesses and will be available to consumers in June. So far, many analysts say that this product looks to be a success, since so many users (500 million, currently) are already comfortable with the Office suite of products.