Mimobot USB Drives
Protector-in-Chief: The Head of State Has Your Back(up)
Today, on this fine holiday commemorating US presidents of the past, the Legends of Mimoco series welcomes two new iconic figures to its line of USB flash drives: George Washington and Abraham Lincoln.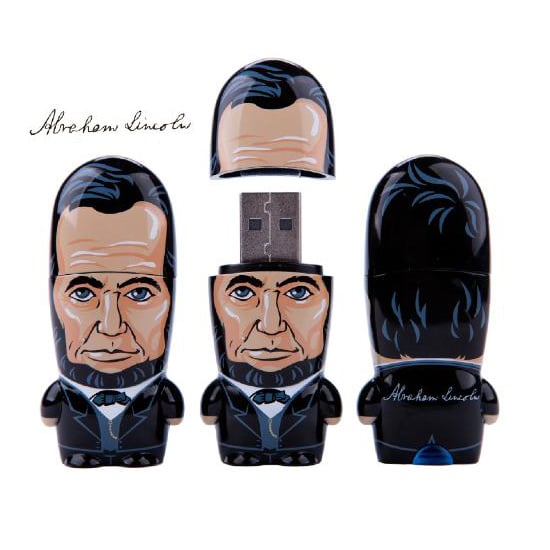 Back up your data with these high-speed USB 2.0 memory sticks, available in three sizes: 8GB ($20), 16GB ($30), and 128GB ($130). George and Abe come preloaded with tons of digital extras, including presidential icons, avatars, and wallpapers for your computer, tablet, and smartphone.
Tip your hat to America's forefathers with flash drives honoring George Washington and Abraham Lincoln, and have a very happy Presidents' Day!