Mini Camper For Royal Wedding Senior Citizens
Royal Wedding Inspires Mobile Trailer For Seniors
The royal wedding between Prince William and Kate Middleton will be watched by millions on TV and live streamed on the web, but there will be plenty of other Londonites lining the streets to catch a glimpse of the newlyweds on their way to the reception at Buckingham Palace. I'm not in London myself, but word on the street is, people will be camping out ahead of the ceremony to get a good spot along the official procession route. This puts seniors at a disadvantage — who wants to camp out for days on the cement? The UK's Environmental Transportation Association has a solution: the QTvan Mobile Trailer.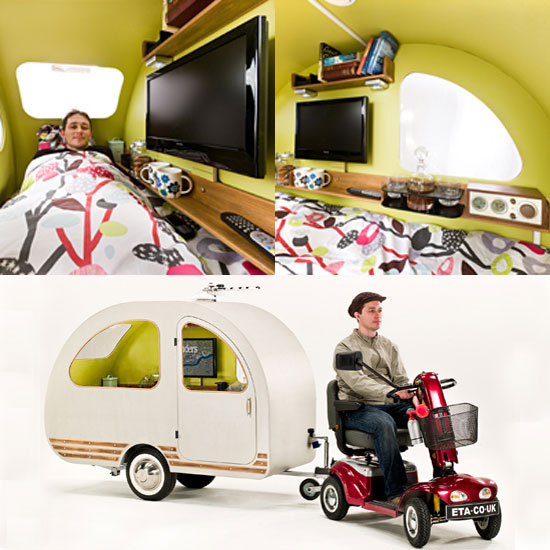 For around $9,072, seniors (or anyone who wants a trailer that can be pulled by a mobility scooter) can climb into this mini camper and sleep in a full-sized bed for the night wherever they happen to park. Stocked with a 19-inch TV, AM/FM radio, and bookshelves, along with a kettle for tea, this is your serious royal wedding overnight sleeping solution. Extra additions include solar panels for heating, a satellite dish, a gaming console, central heating, and an external luggage rack. Who needs a hotel?
Take an up-close look at the QTvan Mini Camper in a video after the jump.